Home »

About Us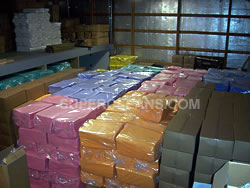 Wholesale Demo Products
We supply SUPERCLEANS to our wholesale distributors for sale at Home Shows and Trade Shows and fulfill reorders and new customers on the Internet (since 1997). We also offer a variety of unique products which compliment SUPERCLEANS to our wholesale distributors.
We are one of the largest wholesale distributors of shammys (chamois) in the USA. If you are asking "where do I buy Shammys wholesale?" then you've reached the best place to find German made 240 gram chamois at the most competitive prices. Please contact us for wholesale pricing on German shammys or SUPERCLEANS.
Please Contact us for VOLUME shammy and demo product pricing.
List of wholesale products: