Home »

Swivel Sprayers
The Deluxe Swivel Sprayer- tilts to spray your whole sink- Wholesale AS-SEEN-ON-TV Product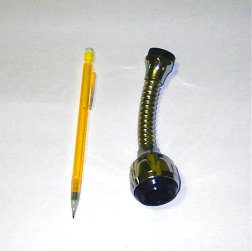 Our Deluxe Swivel Sprayer is a patented 3.2 inch swivel sprayer. Easily attached to your kitchen, bathroom, laundry, or RV faucets without any tools. Now you may direct the spray to all corners of your sink, large or small- even spray straight up!
You'll love our easy to use sink aerator- with it's 3.2 inch stainless steel hose. The included adapter fits all standard faucets whether the threading is inside or outside of your faucet.


This swivel sprayer is superior to single swivel or double swivel sprayers- the hose lets it reach anywhere in your entire sink.


Hose Swivel Sprayer Important Features:
3.2 inch Stainless Steel hose
Brass female thread
Plastic adapter included
Dual Function Swivel Head
Provides a Spray or Aerated Stream
Our dual function Sink Sprayer and Aerator is just what you need to reach all corners of your sink. Makes a great gift!
Dual-Function Swivel sprayer with plastic adapter.
Item SP32SS 3.2 inch Swivel Sprayer

Buy one Deluxe Swivel Sprayer for only $9.99 $4.99 and add a SECOND Swivel sprayer for only $4.00 more when you buy it now. Get TWO Deluxe Swivel Sprayers now for only $8.99 or take advantage of our BEST DEAL- get THREE Swivel Sprayers for only $12.00!