Home »

Microfiber Cloths
Microfiber Cloths- SUPERCLEANS Super Z™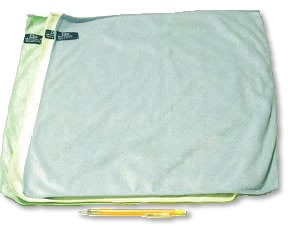 Micro Fiber Cleaning Towel, 16 x 16 inches
Micro Fiber Super Z are high quality cloths made of microfiber material that is super soft.

The microfibers loosen and absorb dirt like magic.

They can soak up 7 times their weight in liquids to quickly clean up spills.The microfibers absorb dust, grains, or liquids to quickly clean up spills or for general cleaning use.
You may wash and re-use microfiber cloths over and over. They last for years.
Our Super Z microfiber towel is made of 80% polyester, 20% of polyamide. Each thread is about 1/20 of a silk thread or 1/200 the thickness of a hair in width.