Home »

Handy Sweeper
Clean Sweep™ by Supercleans. World's Smallest Sweeper™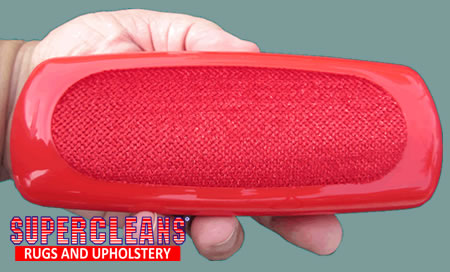 Buy a Set of 3 for only $20
Buy 2 for $15.00
Buy 1 Handy-Sweeper for only $8
For small spills and minor messes, there's no reason to use a bulky vacuum. Use one of our hand sweepers to clean up crumbs, pet hair, dirt, dust, or dry spills on your carpets or furniture. They're easy to use thanks to the compact design.

You've seen these seen these same deluxe sweepers offered on the shopping channels for over five dollars each. We are the direct importer and this allows us to pass substantial savings to you. Watch a Video of the Sweeper in Action (4.0 MB)

Here is the deal: This items sells as 1 for $8.00- but right now you can buy 2 hand sweepers for $15.00 or 3 for just $20.00 You'll receive three hand sweepers so you can conveniently keep one in the home, garage, and car. When full, simply pop the top and dump it out.

Measures approx. 6.25"L x 2.75"W x 1.5"H.

The improved Handy Sweeper is incredibly durable, lightweight, never needs batteries, and is designed to last a lifetime- guaranteed! That's right, if your Handy Sweeper ever breaks as a result of normal wear, simply ship your hand sweeper return post paid and we will repair or replace it at no cost to you.
The Handy-Sweeper is a fun and easy demo product. For wholesale pricing and ordering, please contact SUPERCLEANS.